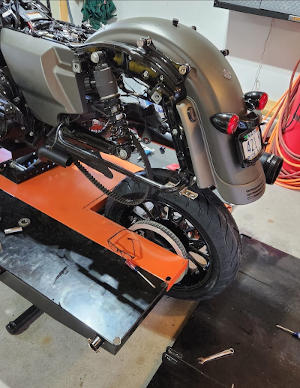 Awesome pic shared by Brian in Acton, Maine, of his PRO 1200 motorcycle lift!
When I saw it on our Facebook feed, I had to tell him how great this pic is.... I don't think in all the years we've sold this lift, we've ever seen a pic of the drop-through in use for wheel service! Brian says of the lift, "I love it - made the job of replacing a warn tire safe and easy.😊" He also added, "It makes light work for general maintenance and cleaning."

Check out the package Brian picked up here.