We w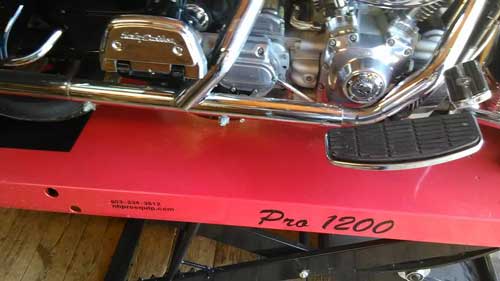 ant to thank Chris in Concord, NH for all the great comments he left on our Facebook page about his new PRO 1200 motorcycle lift! We loved the photos, too.
Here's what Chris had to say: Want to thank you guys again, fixed up my dresser, now we hammer out some old iron!"
"No problem lifting this beast. Thanks again NH pro equipment."
"Thank you again NH pro equipment here's the FLH, all done with belt swap. Awesome lift, great product, company, and people!"