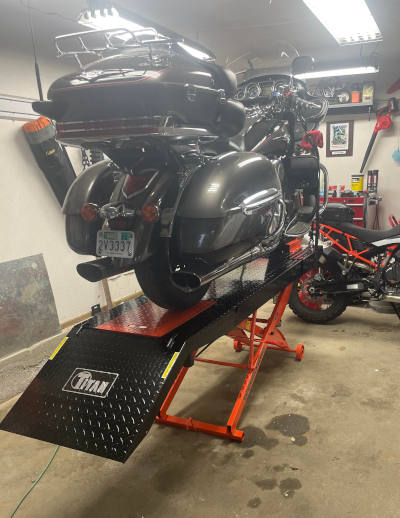 Mike in Charlton, MA picked up his Titan lift yesterday and has already put it together and started working on his Bagger! That was fast! We were happy to hear back from him so quickly when we asked him what he thought of the lift. He tells us, "Love it. Should've bought one years ago."

Pick up a lift now at our shop now, located at 1298 Rte 3A in Bow, NH! Call 603-234-2612 for details and to arrange pickups. Free shipping is available and there is no sales tax!
More info on the Titan lift.