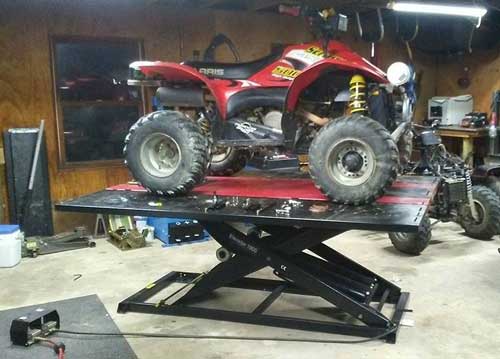 Thanks to Evan at Southern York County Power Sports Repair for sending some nice comments about his Elevator 1800 ATV UTV lift table. (Polaris Scrambler ATV on the Elevator Lift, left)
He tells us, "Been using the lift I got from NHPro for a few months, works awesome! Very happy with it. Also referred a friend to buy one because he liked it."
Check out the Elevator 1800U ATV UTV Lift Table.
Evan posted a bunch of great pics of some of the vehicles he's serviced up on the lift.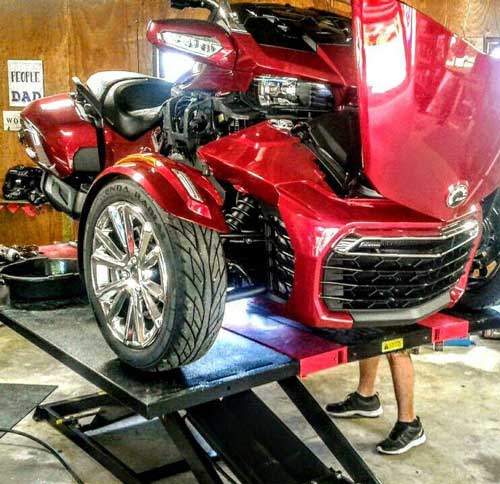 Can Am Spyder F3 on Elevator 1800 Lift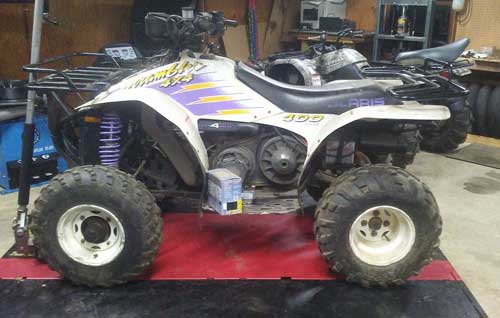 Polaris Scrambler 400 ATV on Elevator 1800 Lift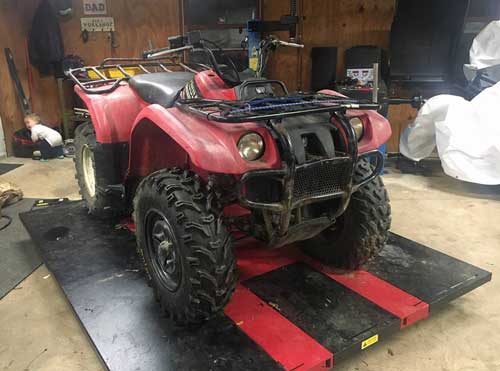 Yamaha Kodiak ATV on Elevator 1800 Lift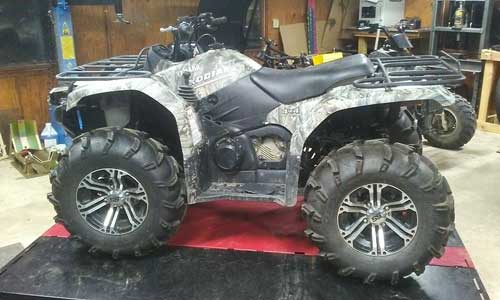 Yamaha Kodiak 400 ATV on Elevator Lift