We want to thank Dennis is Decatur, Il, for sending us some great pics of his 1999 FLSTS Heritage Springer (named "Deerslayer"!) getting some work done on the PRO 1200 motorcycle lift. He also sent us these comments:
"I LOVE it - sure beats bending over to work on the bike. I used to have a Pitbull Lift Jack. I was the only one around here in Decatur, Il. that had one. Now I am the only one in Decatur that has one of these awesome lifts. Love being able to work on the bike and not having a sore back. Thank You." -Dennis K., Decatur, Illinois We are happy to hear you are satisfied with the lift, Dennis - and we are also glad you are preserving your back!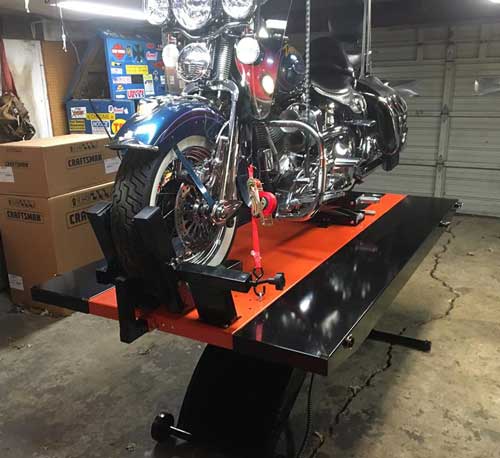 Check out the PRO 1200SEMAX Motorcycle Lift Table Package here.