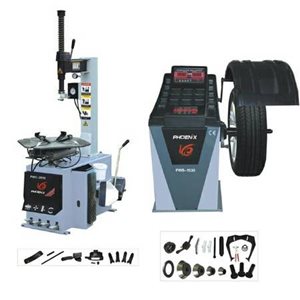 Thanks to Leon for leaving this nice review of his Phoenix Tire Changer Wheel Balancer Combo Set on our website.
He says,: "I bought the combo kit 4 months ago I have used it everyday on one ton trucks to passenger cars. Have not had any problems it's a great kit I would recommend this to anyone who wants a quality product." -Leon, Allen, Oklahoma
Leon purchased a second set last week - we hope he lets us know how the new one works out, too!
Check out the set here: https://www.nhproequip.com/1530a2710-tire-changer-wheel-balancer-combo