We recently filmed a few new demos of the PRO 1200 motorcycle lift, with a 734 lb bike strapped to it with tie downs, to show how it goes up and down with ease. We also filmed a couple using the extended ramp to show customers how smooth loading the bike can be with this optional accessory. I posted one of the videos to Facebook and got some great feedback from one of our customers, David D. from Roscoe, IL:
"I have one and it is a great addition to my shop. If your in the market I highly recommend this! I love the lift."
David sent this photo of him working on the lift doing small engine repair. A great addition to our repertoire of customer photos. Thanks again, David - We appreciate your feedback! [caption id="attachment_2865" align="aligncenter" width="960"]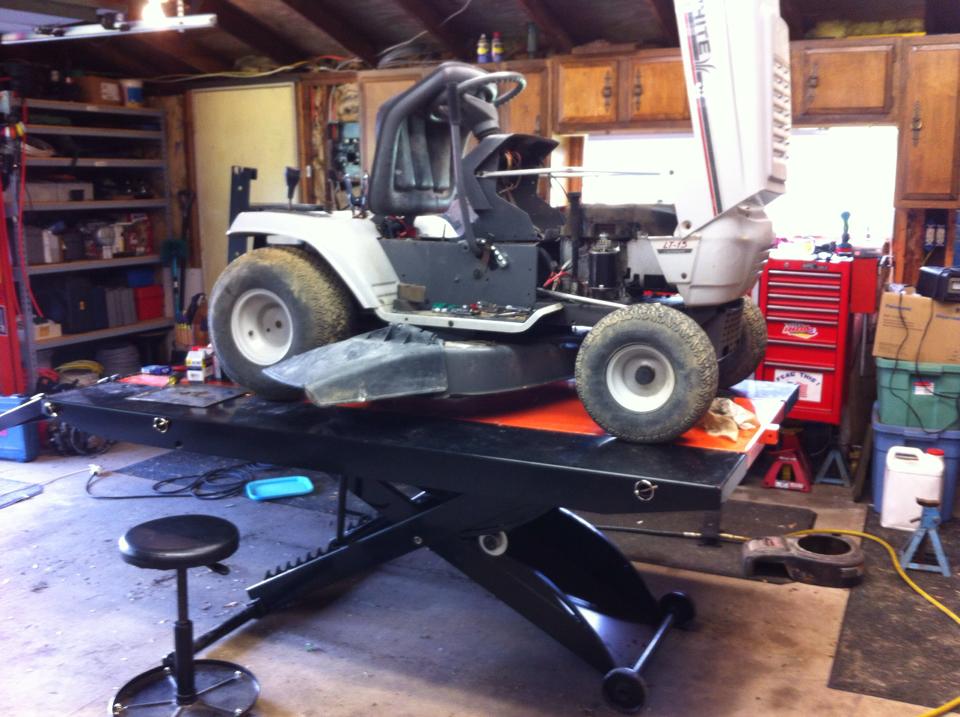 PRO 1200 lifts White lawn tractor with 42" deck[/caption] Visit the
PRO 1200SEMAX Motorcycle Lift Package here
.